---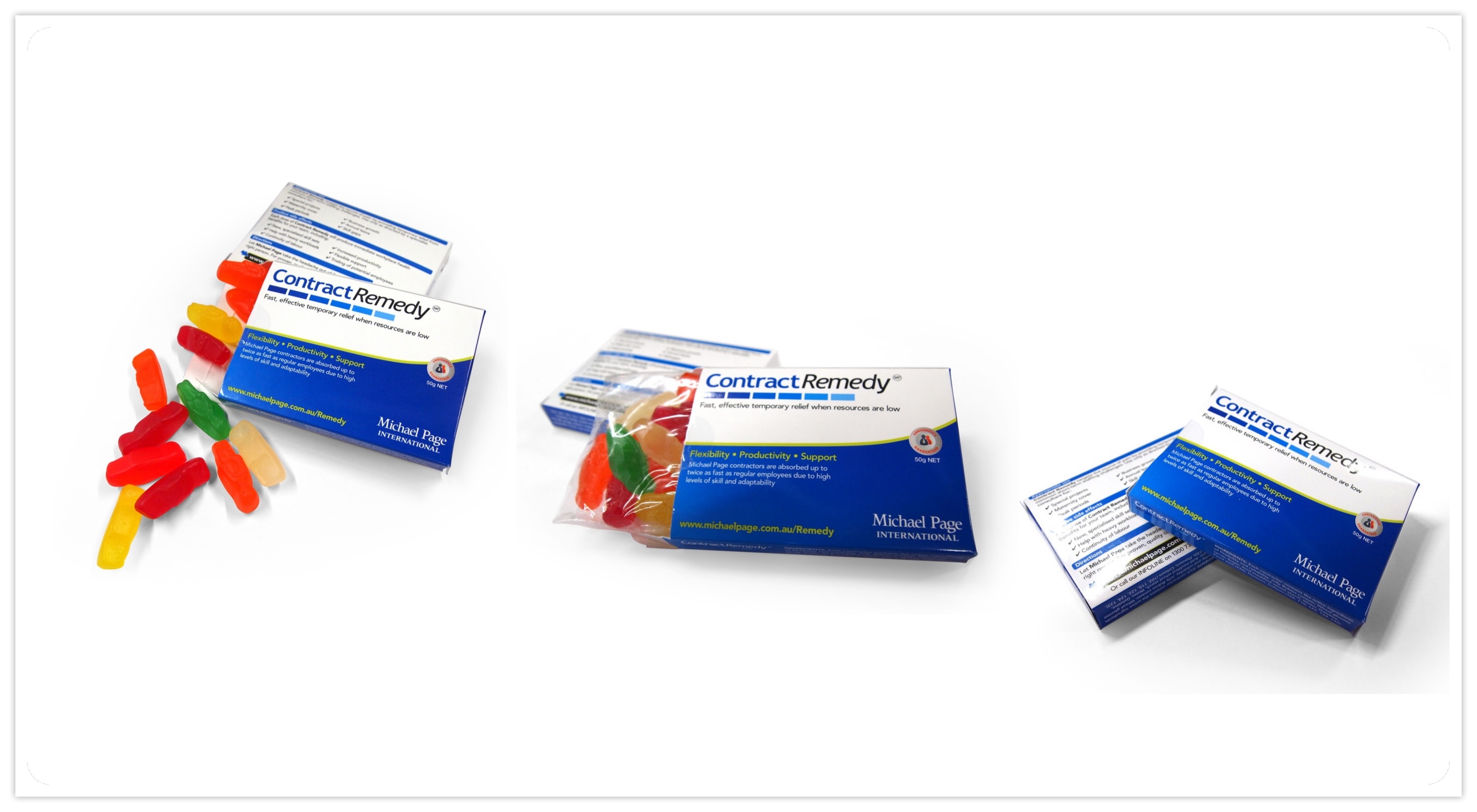 Winner 2011 - 2011 MICHAEL PAGE INTERNATIONAL - Contract Remedy
WHAT THE JUDGES SAID :

- A novel idea to get the detailed message across
- Humorous initiative that generated great results
- Clever copy re-activated 'sleeping clients' from their database while relating back to their business
- Thoughful campaign from both a creative and a logistic aspect



In 2010 Michael Page International wanted to dvelop a national direct mail campaign to re-engage inactive clients in thier database and reward active ones. Walkin' Promotions was required to create a product which increased awareness, prompted discussion , presented an entertaining approach , yet be small enough for direct mail. Additionally the product needed to generate yet meet a limited budget.Tapping into the effectiveness of "clever" confectionary, Walkin'Promotions produced the "Contract Remedy", a pharmaceutical styled box of jelly babies with very detailed and humorous reminders of the services and benefits of working with Michael Page.

Michael Page announced that it was the single most successful campaign they had ever run. Clients were calling their office to talk about the price and how much they loved it !

WHAT THE CLIENT SAID :

The feedback from our clients was above our expectations and we were fielding calls from some who simply wanted to talk about the campaign! Our forecasted response was blown out of the water with an exceptional return on investment .These knockout results were made possible through collaboration with Tracy and her team.